07/05/2014
OMG!!!!
"Amazing work Philip !!!!!"
...more
27/03/2014
Tristar bows-out of RAF service
...more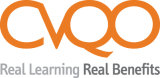 03/03/2013
Singer Yasmin Kadi's studio promo shoot
...more
05/02/2013
Venice Carnival, its usual mad self
...more
Air to air photo sortie
17/12/2012
Thanks to 216 Sqn, Royal Air Force had a great time photographing Typhoon and Tornado aircraft over the North Sea. It was an Air Cadet duty as while I took the pictures a cadet was preparing an article for the magazine.
05/12/2012
Band selects promo photos.
...more
29/08/2012
The RAF Benevolent Fund choses one of my photos for one of its Christmas Cards.
...more